Welcome to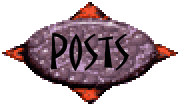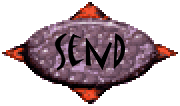 This Neocities site is dedicated to the weird and wacky side of the internet, as well as more general internet things, all in a blog-style format.
Why didn't I make this on a dedicated blogging website like Blogger? Because neocities allows more design freedom than other blogging sites (as in I can make a web 1.0 eyesore and practice my HTML skills).
Note: If I show somebody in a post, and you want to harrass them, just fuck off outside instead. Capiche?

Bullentin Board
This is where I make website announcments so you don't have to go back and check Neocities.
Been tossing round the idea in my head of rebranding this blog, but that means moving sites (unless I can change my url), but I still ahve stuff I want to do before that so for now it's just and idea. Also started a more traditional blog, which you can find here: https://urbexing-on-the-net.blogspot.com/